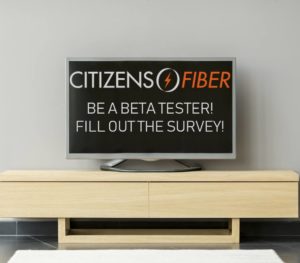 We are putting the finishing touches on our new Citizens Fiber streaming TV app. The app will be available on many platforms including iOS, Android, Roku, Amazon Fire Stick, and more. You will be able to view Live TV along with 48 hours of Catch Up TV on all of our Classic lineup channels.
Would you like to be a beta tester and provide feedback to us on this new product? Do you have cable and internet service with us? If so, fill out the form below, and we will get in touch with you about becoming a beta tester for this new service.
If you have any questions about this new service, please call our office at 724.423.3000.