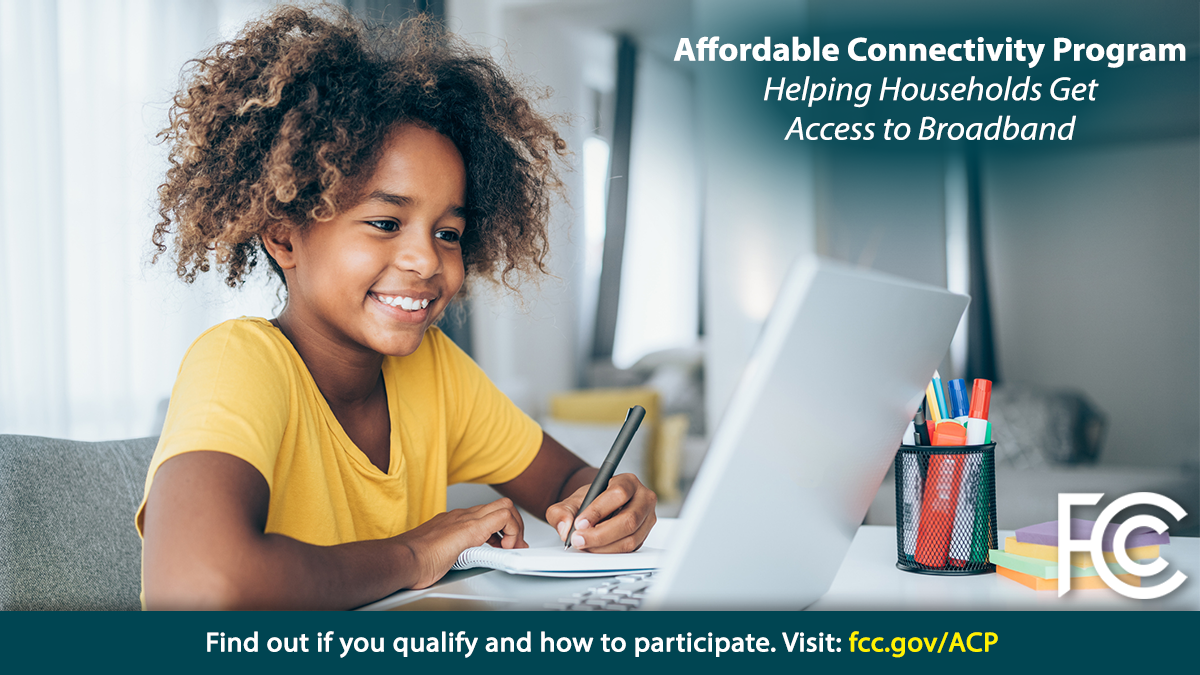 Citizens Fiber is participating in the Affordable Connectivity Program (ACP). The ACP is an internet discount program created by the Federal Communications Commission. Congress recently enacted this program to provide up to a thirty dollar monthly discount for applicable homes. The new long-term benefit will help to lower the cost of broadband service for eligible households struggling to afford internet service.
Who is eligible for the affordable connectivity program?
Has an income that is at or below 200% of the federal poverty guidelines;
Participates in certain assistance programs, such as SNAP, Medicaid, Federal Public Housing Assistance, SSI, WIC, or Lifeline;
Participates in Tribal specific programs, such as Bureau of Indian Affairs General Assistance, Tribal TANF, or Food Distribution Program on Indian Reservations;
Is approved to receive benefits under the free and reduced-price school lunch program or the school breakfast program, including through the USDA Community Eligibility Provision in the 2019-2020, 2020-2021, or 2021-2022 school year;
Received a Federal Pell Grant during the current award year; or
Meets the eligibility criteria for a participating provider's existing low-income program
How to apply
Go to

ACPBenefit.org

to submit an application or print out a mail-in application. 
Once approved, contact us at Citizens Fiber to select your service plan and have the discount applied to your bill
Things to know
You get a thirty dollar discount per month that can be applied to any plan. You can select an upgraded service plan and pay the difference if you choose.
The ACP applies to bundles. If your bundle also includes a TV service, you will be responsible for that portion of your bill, as well as any services that are above the monthly discount.
The monthly discount cannot exceed the cost of the Internet service and any leased internet equipment.
To learn more, you can visit FCP.gov/ACP or call us at 724-423-3000